Products
Please see range specific pages for more information
Footech Custom Prescription Orthotics
Footech is a trademark brand of custom foot orthotics manufactured by The Orthotic Laboratory.  Footech Orthotics provide traditional values of service, quality and value to your Podiatry Clinic.
The Orthotic Laboratory  has designed and manufactured its own 2 distinct preformed range of orthotics
See separate Footech product page for more information
CFA (Custom Foot Adjusted) orthotics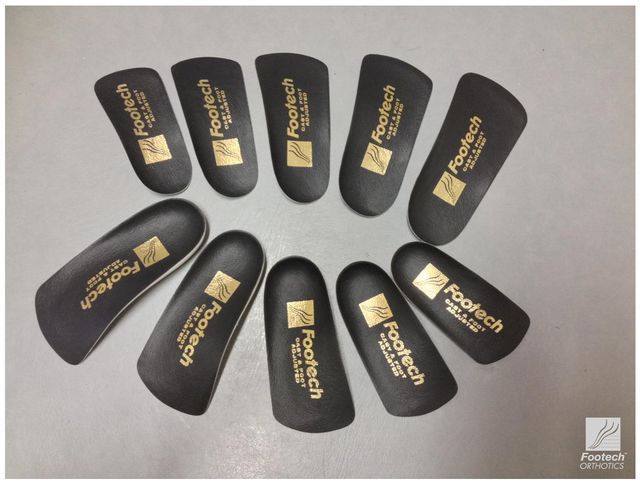 CFA devices are prescribed pre formed devices
designed to offer an economical alternative when full prescription devices are not necessary or economically viable for the patient. They begin as predetermined shell shapes and can be individually modified for length and FF width to approximately suit the outline or Scan Photo. Many Prescription variables in covering and additions are available to further tailor the device for the patient. 
See separate CFA product page for more information
Prothotic Orthotics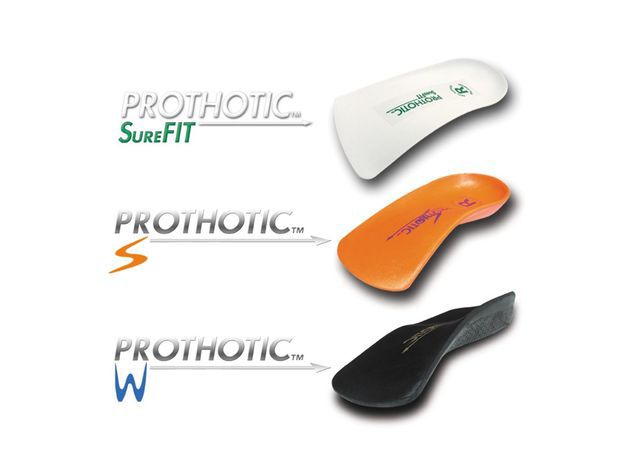 Prothotics are a fully finished 'Ready to wear' range of professionaly dispensed over the counter devices. They are offered in two distinct versions Prothotic S enhanced Midfoot Pronation Resistance and
Prothotic W enhanced rearfoot pronation resistance.
A third alternative is the Prothotic Surefit poly devices for more difficult to fit fasion footwear or as a base for palliative padding.
see separate Prothotic product page for more information.
Together they fill the gap when a custom made orthotic may not be suitable.
Prescription forms
Contact us to request a prescription pad. For your convenience the pads have a carbonless yellow copy or Follow the link and download an interactive PDF copy of the form.
We suggest you keep it on your desk top for future use
Plaster Casts Or Scanned image?
The Orthotic Laboratory can process and manufacture orthotics from a
plaster cast,

Foam Impressions
or a
digital image
.
Please contact us if you require the hardware and information to make the transition to digitally capturing the foot